Social Housing at Holles St
Title:Social Housing at Holles Street
Status:Architectural Competition
Description:The project was an open competition for the provision of maximium units for affordable housing together with retail space at ground level. The scheme provides 7no units on a restricted corner site which partly encloses a courtyard to an existing corporation housing development. The proposal seeks to address the issues of cost and sustainability in the design, which could be adopted as a template for future corporation developments.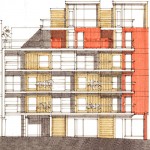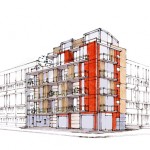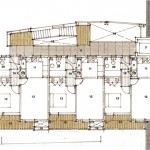 ---