Childcare Facility
Title: New A-Rated Childcare Facility and Playground
Status: Completed 2014
Size: 900sq.m.
Description: Clonee Childcare Centre achieves almost passive house standards in its energy efficiency and design.
Located in the centre of Clonee Village, the purpose built crèche uses the principles of orientation, low u-values, and air control systems to achieve an A-rated standard.
The timber frame structure, an L-shaped form, wraps around an open space to form an enclosed playground. Oversailing roofs act as a shelter for the children to enjoy the outdoor spaces in all weathers.
Day care rooms have direct access to the courtyard and are protected from the main street by the entrance hall and ancillary spaces.
The use of colourful cladding materials creates a playful setting along the street to emphasis the building's primary objective, which is to provide an enriching space for children to enjoy.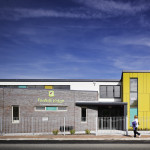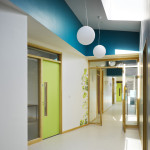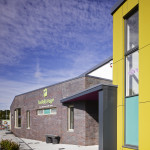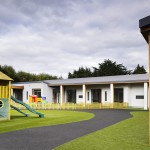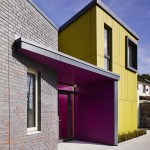 ---