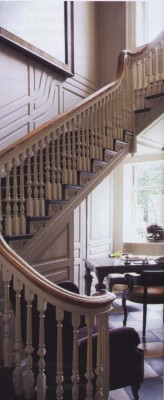 Kelliher Miller Architects are an accredited practice in Conservation, and have considerable experience in working with period buildings. Period properties require sensitivity and skill in restoring original fabric or creating modern additions and interventions.
Carrying out works to a protected structure can be challenging. We can provide support and guidance from initial advice to project management of the full restoration and alterations to your property through to completion.
With experienced advice from the outset, mistakes and unnecessary costs can be avoided, and the true potential of an historic building realized.
A 'Protected Structure' is a structure that a planning authority considers to be of special interest from an architectural, historical, archaeological, artistic, cultural, scientific, social, or technical point of view and is included in its Record of Protected Structures (RPS). It may be a building or part of a building which is of significance because of its architectural or artistic quality, or its setting, or because of its association with commercial, cultural, economic, industrial, military, political, social or religious history.
Generally any works to a protected structure, not of a maintenance nature, require planning permission. Small extensions and minor alterations, which would normally be exempted permission, are not permitted without planning permission.

Preparation of conservation reports and impact assessments
Prior to obtaining planning permission for works to a protected structure, a conservation report is required to establish the significance of the building and record its condition and any features worthy of preservation.
A measured survey of the building and photographic record would be a standard inclusion in any report.
An impact assessment is required where a proposal to alter or extend a protected structure is being considered.
KELLIHER MILLER ARCHITECTS "Architecture is the thoughtful making of space." – Louis Kahn